Blackberry is a Canadian company which manufactures the smartphones and tablets. The company was founded on January 19, 1999; 18 years ago. Currently, they are designed and marked by the TCL Communication (BlackBerry Mobile), BB Merah Putih, and Optiemus for the global, Indonesian, and Indian markets, respectively, continuously using the BlackBerry brand.
The smartphone manufactured by BlackBerry Key-One, TCL, which now includes the license and distribution license of BlackBerry branded phones, will finally be launched in India today. BlackBerry KeyOne goes on sale in the US and Canada in May. In the US, the price of Key-One is $ 549 (unlocked), which is about 35,000 rupees to convert. Earlier, BlackBerry Keen was listed on the Indian retailer's website for a price of Rs 39,999. We will have to wait and see how this smart phone in India is priced by TCL.
The KeyOne is the new flagship phone under the BlackBerry brand and was displayed at the Mobile World Congress (MWC) in Barcelona in 2017. Key-One continues with the iconic physical keyboard that is a feature of BlackBerry smartphones, although of course, the new phones are on Android.
Specifications of Blackberry Key-One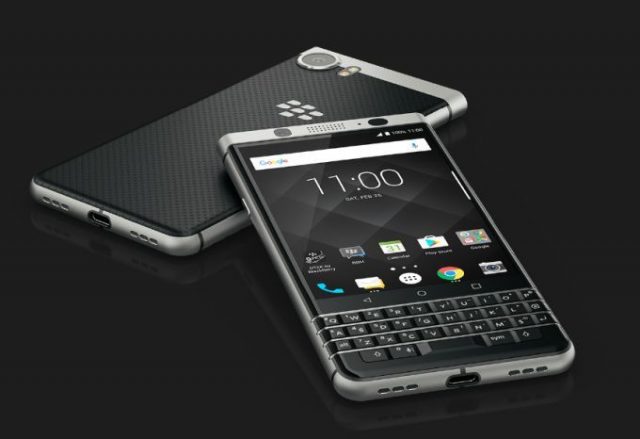 In the case of features, the BlackBerry Key-One 4.5-inch LCD IPS Display comes with 3: 2 ratios and 1620 x 1080 pixel resolution with 434pi pixel density. The BlackBerry Key-One is powered by the Qualcomm Snapdragon 625 processor with 32GB of storage and comes with 3GB of RAM. There is up to 2TB storage limit and also the support for a microSD card. The BlackBerry key-one comes with 3505 mAh battery, whose company promises to provide 26 hours of talk time.
As far as the camera, BlackBerry Key-One has a 12MP rear camera with a Sony IMX378 sensor and 1.125um pixels size. Front camera 8MP BlackBerry key one's highlight is not only specifications but also the actual physical keyboard. There are four edges of difference keyboards in front of it, but it does not slide like BlackBerry Pioneer Key-one has a smart keyboard, which also responds to the touch, and has 52 shortcuts that can be adjusted accordingly. Fingerprint scanners are embedded inside the BlackBerry key-one space bar.
The phone runs Android 7.1 Nougat, also comes with other BlackBerry applications like BlackBerry Keyboard, BlackBerry Hub, and DBT BlackBerry. The phones have their security features from BlackBerry.