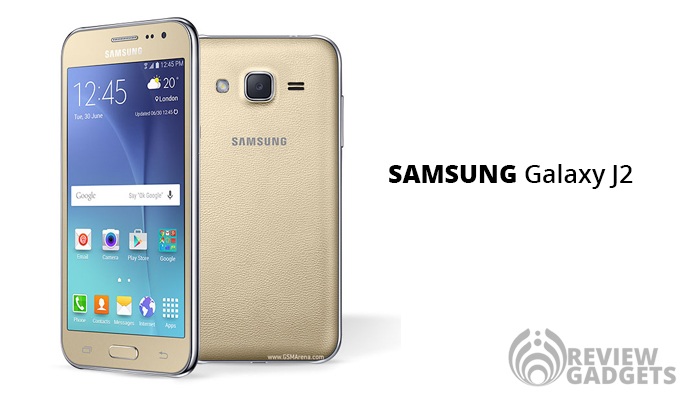 Samsung Galaxy J2 Review: Samsung just added another star to its vast unfathomable galaxy by introducing Galaxy J2. It was launched in September 2015 and was the first 4G-enabled phone by Samsung. No matter how good is its features, its stand would be a little shaky owing to the loss of Samsung's market share to Micromax and other Indian-origin brands over the last year. Before this period, Samsung had become the status symbol for the significant chunk of the middle-class section of the society in India.
It transitioned from white to golden handsets in people's hands and gained a household familiarity. Now it is not losing hope and trying to achieve some level with other brands by its great features and reasonable pricing. However, launching in Galaxy series could get a little chaotic for the user due to overuse of Galaxy sub-category.
Let's keep our expectations low and fingers crossed, and allow Samsung to make us jump from our seats; because we need more than a cool surprise.
Design and look
This sleek smartphone measures 136.5 x 69 x 8.4mm. The screen is of optimum comfortable size for the average user — 4.7 inches. White, black and gold remain the traditional colours attached to Samsung's image. 129 grams won't be bulky in your pocket (pun not intended).
Software
This phone has the efficiency of a 1.3GHz quad-core Exynos 3475 processor, the power of 1GB RAM, the reliability of 8GB internal storage and the option of expandable storage via microSD cards of up to 128GB. It comes pre-loaded with Android OS, v5.1.1 (Lollipop) skinned with TouchWiz user interface. It is an easier way to use your device, giving you intuitive handling of everyday tasks and advanced ones. You can create shortcuts to the things you use the most and control your device with touch and gesture seamlessly. Accelerometer and proximity sensor are a must in every phone today, and this phone is no less.
Touch and display
4.7-inch screen gives you the optimum hold over the phone. AMOLED display – Active Matrix Organic Light-Emitting Diode – delivers a richer experience with less battery power consumption. qHD display with 540 x 960-pixel density – nearly four times better than 720p – assures beautiful display which indirectly engage the user and keep him glued to the screen, using the cell phone and apps. Capacitive touch-screen with the multi-touch display are the prominent features in any phone of the present. Touch and display have become a vital part of our precious phones as they are first to get a security cover in the form of screen guard or tempered glass guard. They are the face of every phone today even if they are not responsible for capturing our faces.
Camera
With the primary camera of 5 MP and a secondary camera of 2 MP, you can be sure of taking good photos of landscapes and decent selfies of yourself. You can click the person across the street or the car crossing from between, leaving it to autofocus mode or adjusting the manual yourself. In any case, it can detect faces. If you browse the gallery in the future, a geotag on the saved photo can remind you where this incident occurred.
Battery life
Lasting up to 11 hours for talk time and 41 hours of music play, this removable Li-ion battery would not disappoint you. 2000 mAh would be a blessing in this era of running with power banks or begging for chargers. You can use the phone without having to worry about draining and leaving you in a crisis.
Phone accessories
The phone would be safely kept in a box and nicely handed over to you with its in-box accessories intact that usually comprise of a sleek pair of earphones, a powerful charger, user manual and a warranty card. Nothing surprising or shocking but a simple package!
Variants or updates
No modifications or updates announced yet, but you can expect it to come from Samsung soon, it doesn't leave any stone unturned to keep up with the market.