Honor 8 pro is a smartphone brand under Huawei. It has been in the top list due to its amazing features and battery life. The device is with a big bang in the market. This particular article will help you with the full specifications and review of the device. Check Honor 8 review before you place your order.
 Honor 8 Pro Review: Design and display
As compared to the earlier models of the honor, Honor 8 pro is a little bit different. The older version has a shiny glass back where as the Honor 8 pro has a metal body. The device is very glossy and has 6.97 mm thickness with curved sides. The display size is 5.70 inches with a bright resolution of 1440 x 2560 pixels. Overall it has a good look and display but a little heavy to carry in your small pockets. The volume and power button of Honor 8 are placed on the right side. The sim slot of Honor 8 has been put on the left side. Honor 8 avoided to walk on the path of iPhone as it has not removed its 3.5mm jack but changed its place. In Honor 8 Pro the jack has been put at the bottom.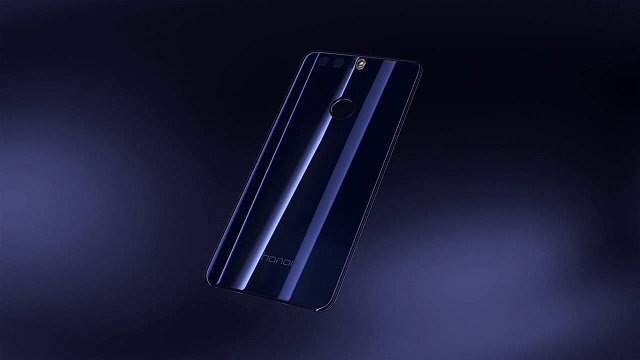 Honor 8 Pro Review: Software
The Honor 8 pro device runs on EMUI 5.1 which is an advanced version than Honor 8 lite. The UI of the smartphone is based on Andriod 7.0 Nougat. The device serves fantastic storage facility of 6GB RAM. It provides two SIM slots and supports all networks like GSM, CDMA, 3G, and 4G.  Like all other devices, it has also added various sensors like Proximity sensor, Accelerometer, Gyroscope, and Ambient light sensor but lacks barometer and temperature sensor.  The Honor 8 pro serves 128 GB of internal storage along with expandable storage facility.
Honor 8 Pro Review: Camera
Today every person is a camera lover whether a youngsters or adults or elderly. Everyone prefers to buy a device which has good camera quality both front and rear. Today companies mainly focus on camera quality because it attracts more customers and also raises the demand for their product. The Honor 8 pro has 12-megapixel rear camera and 8 mega pixel front camera which is amazing and will serve you excellent pictures.


Honor 8 Pro Review: Battery
For human beings life, oxygen is essential to continue living in the same way for a smartphone battery is the most important thing as it provides life to the device. In the present world, people don't like to go for a device which has battery life less than 3000 mAh, and Honor 8 pro serves more than that which is 4000 mAh. The battery life is just amazing and is best for the consistent user.
Honor 8 Pro Review Price, color, and release date
The expected cost of Honor 8 pro is Rs. 29,999 and will be available in three attractive colors navy blue, midnight black and platinum gold.The release date of Honor 8 pro was April 2017 and is accessible on the market.
My Honor 8 Pro review:
Honor 8 Pro is a fantastic device with all advanced features and is appreciated in the smartphone world. The device offers great RAM and storage facilities. The best thing I liked about the Honor 8 Pro is the battery life of 4000 mAh which is usually not found in expensive phones as well. The device is best for a consistent user and survives for the whole day. The camera quality is good, but at such a cost it could have provided with better megapixel. Every device has its loophole so as for Honor 8 pro, it has all the essential features but lacks some additional features. Overall it is an amazing device with great features.