Most of the world is the craziest for the iPhone and after reading the news of Apple iPhone 8 launches they even become more excited. The iPhone 8 is expected to launch on time in the month of September according to the reports obtained by the Apple Insider website Apple tipster and KGi Securities analyst. There are also reports that the iPhone 8, iPhone 7s, and the iPhone 7s Plus might also be available in the black, silver, and Gold Variants.
In September, the new iPhone is expected to launch simultaneously. It will include the iPhone 8, iPhone 7s and the iPhone 7s Plus in the lineup. But there are also reports that iPhone might only be available in the limited quantities, there is only the production of only 2 million and 4 million units this quarter. But it is expected to reach the production level up to 45 million to 50 million at the end of this year.
Additionally fast charging tech is been supported by all three of the iPhones. Unluckily, to make use of the fast charging tech users have to spend extra on the Lighting-to-USB-C cable and wall adapter. There are also reports that iPhone 8 will also feature face recognition which will improve its front camera.
Unlikely the LCD displays might feature in the iPhone 7s and the iPhone 7s Plus, the iPhone 8 could feature the edge to edge OLED display. The display size of three of them is different the iPhone 7s will feature 4.7 inches, iPhone 7s Plus might have 5.5 inches LED and the iPhone 8 comes with the 5.8-inch screen size.
According to the tweet of developer Guilherme Rambo, the new feature has been added to the handset which is the ability to mute the notifications by looking at the screen. And the new feature of the upcoming smartphone (which is iPhone 8) has been discovered from the latest released HomePod firmware.
Specifications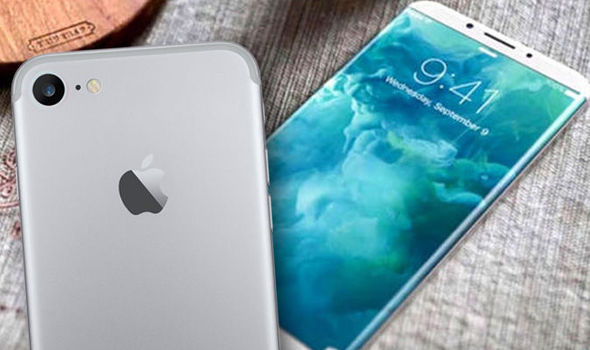 As far as the specifications are concern there is 3 GB of RAM in the iPhone 8 because of the presence of the dual camera, while on the other side the iPhone 7 and iPhone 7s Plus might feature RAM Of 2 GB in each of them. The internal storage in all the three devices will be the same which might be two variants of 64 GB and 256 GB. As mentioned above all three of them might feature USB C Port.