Watches are a timeless and versatile accessory that goes well with your personality and attire. Over the years, watch technology has evolved from being a mere timepiece to a fashion accessory that cannot be skipped. There are plenty of watch versions available in the market that can certainly make you confused. With the advent of technology, watches are now brimmed with features and specifications that we did not even imagine a few decades back. 
From the calendar, a torch to GPS, you can find everything now in a watch. In the age of the smartphone, people often hesitate to invest in watches as they consider it as a less effective investment. Watches from Megalith watch brand are worth all your money. They are boasted with features that you would look in a watch and got the looks that you would go gaga over. You can take a look at Megalith watch review of its leading products to get a better idea.
Why Watches Should Be A Must-Have Accessory?
There are plenty of reasons why watches are popular among people. With the inclusion of trending features, watches have now become a compulsory fashion accessory. If you haven't got the required reasons to buy a watch, then take a look at some of the major reasons that state that watches must be part of your fashion accessory.
Watches Are Comfortable and Convenient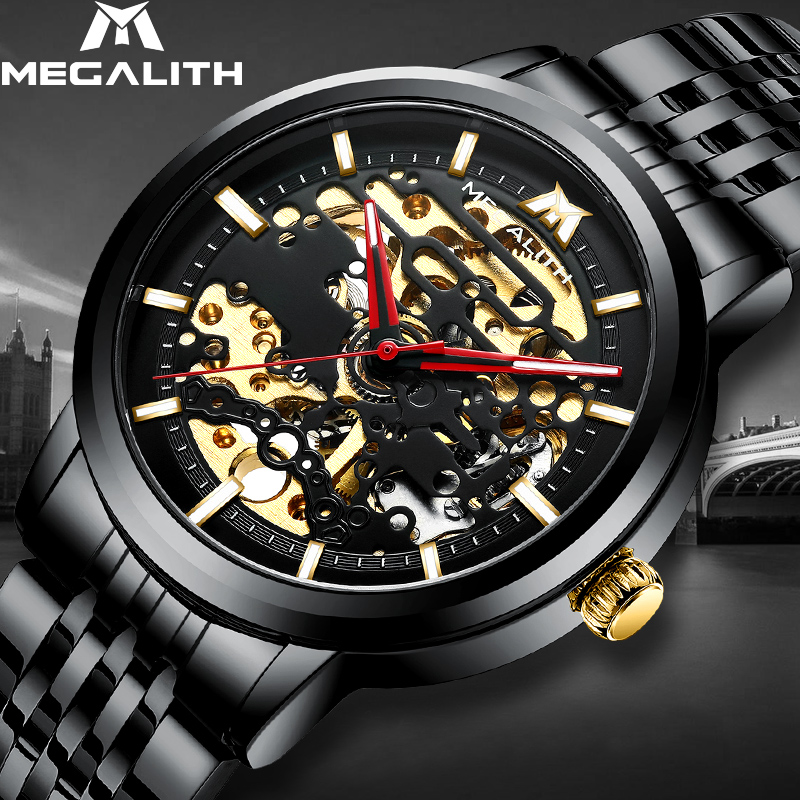 People love to accessorize their look. Whether it is carrying a scarf or wearing a tiny ring, using an accessory to complete the look is important. Unlike other accessories that might look gaudy on your attire, wearing watches are extremely comfortable and convenient. You can effortlessly carry a watch without being too gaudy and too simplistic. Watches are a great way to tell time. While it might take a few seconds to reach out to your phone, you can just tilt your wrist a bit to know the time. Hence, wearing a watch will give you the required convenience to determine the time. 
Nothing is More Functional Than Watches
The primary reason for the invention of watches is their functionality. Watches tell us the exact time. In ancient times, the time was determined by gauging the movement of the sun. The wristwatches came into existence from the 19th century when the military used to coordinate with war timezone. Gradually their functionalities started to develop and today your wristwatch can do possibly everything your smartphone would do. But, the exciting thing about watches that makes them more functional smartphones is their operating time. While your smartphone would need a charge by the end of the day, you watch with a reliable battery that would run a good 6-9 months or even more than a year. 
Watches Gives You The Simplicity
If you are someone who believes in minimalism and simplicity, then buying a wristwatch is the ideal investment you can make to enhance your look. When your cellphones run out of battery, your watch will provide you with the functionality without being too extravagant. There are chances that other accessory might make your look a bit loud, but a watch will always keep your look minimal and add a dab of sophistication as well. Watches are the ideal way to keep your look simple. Even if you are wearing a shimmery attire, a casual watch will balance your look with its simplicity. Hence, it is advised to always complete your look with a watch. Find your ideal watch for different occasions at Megalith that promises to offer a wide range of watches for both men and women. Make your choice today.
Watches Reflects Your Style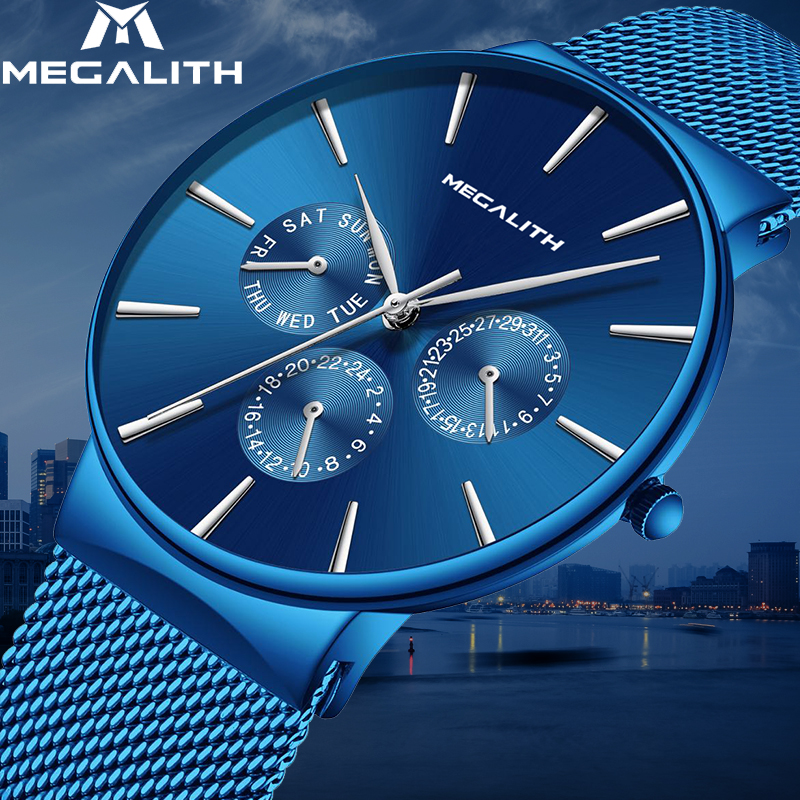 When it comes to style, every individual has different choices and preferences. The same goes for the watches. The type of watch you choose depends on your style statement. So, if you want to depict your personality and flaunt your style statement, then a watch is the smartest way to go about it. Not being too loud or too simple at the same time, watches can perfectly enhance your style quotient. A person who wears a watch is always ahead of the time. There is no hard and fast rule to find your ideal watch. You just need to focus on your personality and consider your style while buying a watch. For men especially, those who have scarce choices of accessories, watches are a great choice of accessory to align with their different attire. If you are looking for trending men's watches, then you should definitely go and check Megalith watches. Take a glance at Megalith watch review to know more about these products.
Increases Your Productivity
There are plenty of ways through which you can possibly increase your productivity. One of the best ways is to learn time management. When you learn time management, you ware can tackle situations and tasks at hand within the given time and utilize the remaining time for other important things. A watch will always keep you posted whenever you start doing your work. Hence, watches are also considered an important accessory to enhance your productivity. Managing time is the most important criterion in order to be successful in any industry. In the bustling city lives, where everyone is running to meet their deadlines, a watch will help you stay updated with time. All you need is to look at your wrist for a while to know whether you are running behind or ahead. It also helps in planning in advance and making necessary changes in your action plan that will help you achieve your target better.
Conclusion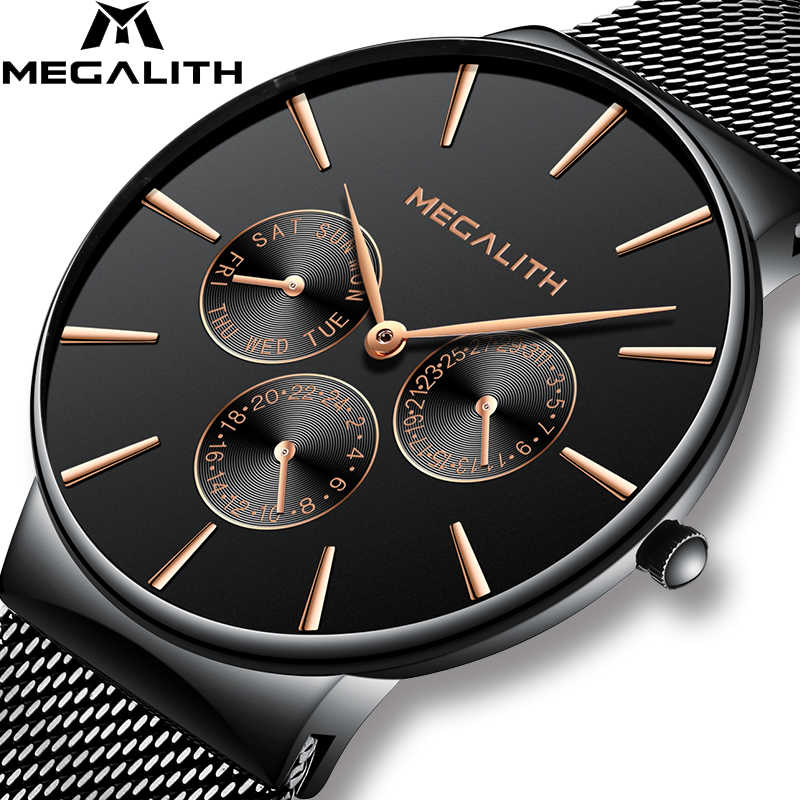 There's no doubt in asserting that the look and grandeur a watch can provide cannot be replaced by any other fashion accessory. There is a watch for every occasion. Whether you are looking for party wear or daily wear watches, Megalith watches can surprise you with its enormous collection. Go see the Megalith watch review to understand why they are lauded so much.
People wear watches for many reasons. While some want it to be functional, others keep it for accessorizing their look. Either way, watches should be present in your wardrobe. The above mentioned were some of the major reasons why watches must be a part of the attire. Whether you are heading to a party or getting ready for office, a watch will definitely complete your look. If you are looking for a stunning watch, Megalith will never disappoint you. Go to Megalith watch review section to know more.