Moto G5S and G5S Plus are announced by the sub brand of Lenovo i.e. Motorola after a long period. Both the phones are considered to be the successor of Moto G5 and G5 Plus which were announced previously. Several upgrades are available with these phones. Motorola will allow the availability of these phones this month globally to hit the U.S market. The price of Moto G5S will be 249 EUR or INR 18,848. On the other hand price of Moto G5S Plus will be 299 EUR or INR 22,697.
Specifications of Moto G5S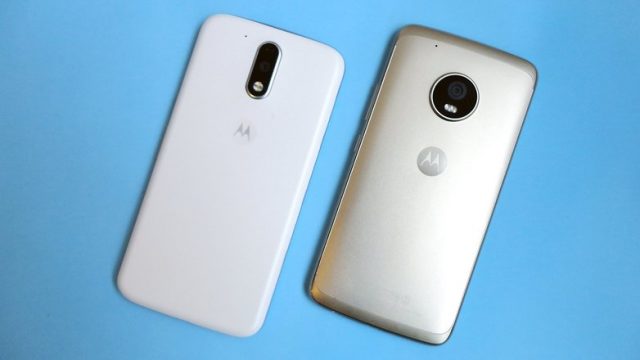 Moto G5s will be available with unique design, and the body of the phone is metallic. The size of its display is 5.2 inch with full HD resolution (1080p). Right below the screen, in the middle, there lies the fingerprint scanner at the display. The color of this handset is Lunar Grey. The battery of this phone is up to the mark i.e. 3000mAh and is available with turbo power charging technology which provides 5 hours of battery life in 15 minutes. The performance of the phone is judged by Snapdragon 430 with an octa-core CPU. The operating system supported by it is Android Nougat 7.1. It is available with 3 GB of RAM. The internal storage of this phone is 32 GB. The expansion of internal storage of this phone can be done up to 128GB via a hybrid microSD card. The primary camera of this phone is available with 16 megapixels single lens with PDAF. The secondary camera is of 5 megapixels along with LED flash and wide-angle lens. In this phone, on the fingerprint scanner, a gesture recognition support is there.
Specifications of Moto G5S Plus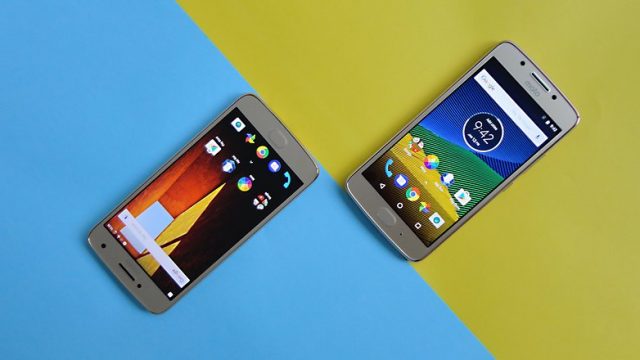 If both the phones are compared then, the Moto G5S Plus is bigger slightly. The display size of this phone is 5.5 inch with full HD resolution. The color of this smartphone is fine gold. It is powered by Snapdragon 625 with an octa-core CPU clocked at 2.0 GHz. It is packed with the operating system of Android Nougat. The features concerning the battery are same with that of Moto G5S.The primary camera features 13 megapixels sensors with f/2.0 lenses at the back panel. Several camera modes are available on the rear camera of this phone. We can shoot 4K videos by using the camera of this phone. The secondary camera of this smartphone is 8 megapixels.
Verdict
If we deal with the features of the both Moto G5S and G5S Plus smartphones, then it is concluded that both of the phones provide challenging performance. They are the best gift of advanced technology. Both are designed in such a way that they met out the customer's requirements in every respect.