Over the past few days, we have seen more and more of Samsung Galaxy Note 8 leaks. Now the South Korean smartphone manufacturers have themselves leaked the teaser of this much-awaited smartphones. In the image, Samsung might have offered us the first glimpse of the Galaxy Note 8. The smartphone has been expected to launch in September in the year 2017.
The Exynos team shared in a twitter post this Thursday meant to flaunt the features of the Samsung Exynos 8895 SoC. Although, the smartphone that was shown in the tweet has no similarity to the Samsung S8 and Galaxy S8+ which is the only two smartphones presently that features this kind of processor.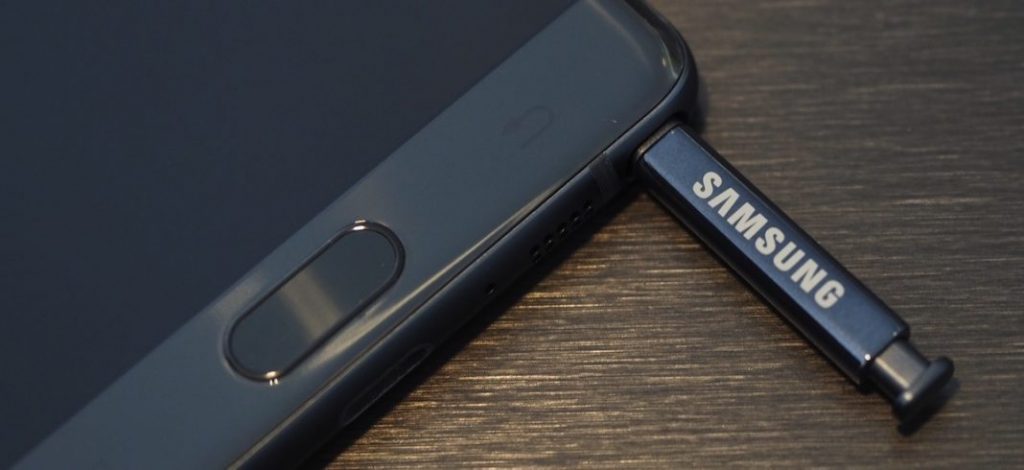 The Expected Specifications of Samsung Galaxy Note 8
The previous leaks have hinted that the smartphones will sport an Infinity Display, similar to the Galaxy S8 and S8+ however with a larger 6.3-inch size. Another report states the Samsung will be unveiling its Samsung Galaxy Note 8 smartphone later this September. The report also revealed that the release of the revamped Galaxy Note 7, that is, Galaxy Note Fan Edition by Samsung can be looked like a move to see the reaction of the people before unveiling the flagship.
According to latest leaks, the smartphone would be featuring the power button on the right side and the Bixby and the volume button on the left side. The leaked image shows the Note 8 will be featuring 3.5mm jack and will sport speaker grille too. The smartphone will be featuring a 6.3-inch display and is expected to be powered by Snapdragon 835 or Exynos 8895 SoC. The smartphone is expected to come with 6GB of Ram and a dual camera setup of 12-megapixel. It is also expected to feature an independent OIS.  On the other hand, the dual camera setups are also tipped to have a horizontal orientation. According to the leaks, the Galaxy Note 8 has been expected to be powered a 3300mAh battery.