Samsung's flip phone could have a foldable display
There is an unusual connection between Samsung and flip phones. With each passing year, we have seen the company announcing at least one of the running on Android. It might be something to do with the nostalgia people still have with these phones. According to the new patent, it seems like Samsung's flip phone could have a foldable display
Currently, the company's chosen way creating a flip phone is to have two set of the screen facing back to back on one side of the hinge, paired with a typical numeric keypad on the other side. It seems like with the coming flip phone Samsung wants to upgrade upon the redundancy of putting two displays in one device.
The patent displays what seems to a flip phone, with a foldable display. A particular pivot will keep the handset upright, where it looks like any other candy bar shaped phone. However, it is foldable as well, which would help in keeping the apparently large screen device in the pocket comfortably.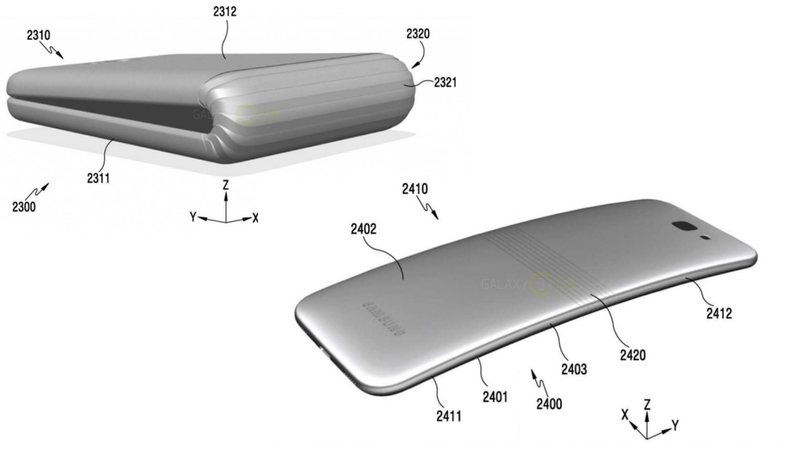 The hinge is redolent of Microsoft's Surface Book, a laptop cum tablet. One known disadvantage of the hinge is that gap  allows dust to settle in on the inner sides
This is not a new idea seeing that the company has made an official announcement saying it is working on a foldable handset back in March 2015, a project in association with Project Valley. Rumours has it that the phone will be finally launched next year.
The foldable device is nothing new to the company, back in 2013, Samsung has showcased such a device at CES in Las Vegas. In 2014 a pragmatic variant of a curved display was executed with the Galaxy Note Edge. Since then the entire lineup portfolio was drifted to the displays that have curved edges.
Of course, there is a huge difference between a handset having the curved display and a bendable handset. Apparently, Xioami is also working on a bendable smartphone in its lab, so it will be interesting to see which of these companies win this race of innovation.