The world's first Tango smartphone, the Lenovo Phab 2 Pro to announce on November 1. As per the listing on Lenovo's official website, the new smartphone will be made available on 1st November. This much-delayed handset was supposed to be announced in September.
However, the company has not mentioned any launching date on the official page. It just said "Phab 2 Pro Coming Soon. Available November 1."
The smartphone was first launched at the Lenovo Tech World event earlier this year in June and has been made in association with Google. Lenovo Phab 2 Pro will employ AR and VR sensors to map the surroundings, and with the support of the application designed for Google Tango, users will be able to communicate with things in the virtual world.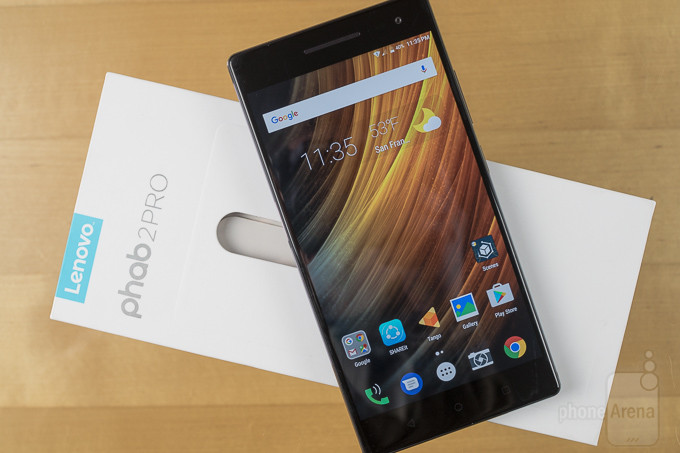 Google Tango allows the users to calculate the size of the object in the room by using just the smartphone camera and also to see and place furniture virtually in real-world size before purchasing them off the internet. There are some games designed specifically for Google Tango, which will offer an immersive environment for gamers to interact with each other.
Coming to the specification of Lenovo Phab 2 Pro, it features a 6.4-inch QHD IPS display. It is powered by an octa-core Qualcomm Snapdragon 652 SoC, paired with 4GB RAM. The smartphone packs a 4050mAh battery.
The Phab 2 Pro comes with a total of four cameras. There is an 8-megapixel front camera, a 16 megapixel primary RGB camera, a dept-sensing infrared camera along with an imager and an emitter, and a motion-tracking camera. The Lenovo 2 Phab Pro can record videos at 360-degree and 4K too. The smartphone also houses a fingerprint scanner at the back. The Lenovo 2 Phab Pro is 10.7mm thick, and it weighs 259 grams.