Lenovo- a Chinese smartphone manufacturer has produced and released many low-budget smartphones in the Indian market. Each of the smartphones such as Lenovo Vibe K4 Note, Lenovo A7000 etc. has been well received by the Indian audience and packs almost every ingredient that the user asks for. Keeping up with the fierce competition in the market Lenovo has come up with another smartphone that probably is being regarded the best smartphone below 10,000 INR. Lenovo Vibe K5 launched by the company just a few months after the launch of K4 note is already taking the mobile market by fire. With the sale of this smartphone starting on Flipkart from March 23rd, many are thinking of this phone as the successor to K4. However, unlike its name the phone is the successor to A6000.
Focussing on the mainstream market Lenovo has released this phone first in India. Setting the price at Rs. 8,499 the company is all set to compete with other companies such as MI and Motorola.
Lenovo Vibe K5 Great Sound, Great Features, Great Price
Design and Look The company has designed this phone to give a premium look to its customers and has been pretty much successful in doing so. The Lenovo Vibe K5 flaunts a complete metallic body with an exceptionally ergonomic configuration with round edges. This sleek design of the phone makes it easy to handle and use. The power button, as well as the sound buttons, are situated on the right side of this device while the charging port and sound jack is situated at the top. The SIM card and micro-SD slots are hidden behind the back panel.
The front of the gadget comprises of three delicate keys and a 5MP camera. Whereas, at the back at 13 MP camera is present with LED flash and dual speakers. Although everything with regards to the look and design of the phone seems good, however, what I found to be a bit of a setback was no backlight for the buttons on-screen. Apart from this, the phone is cool to hold and use.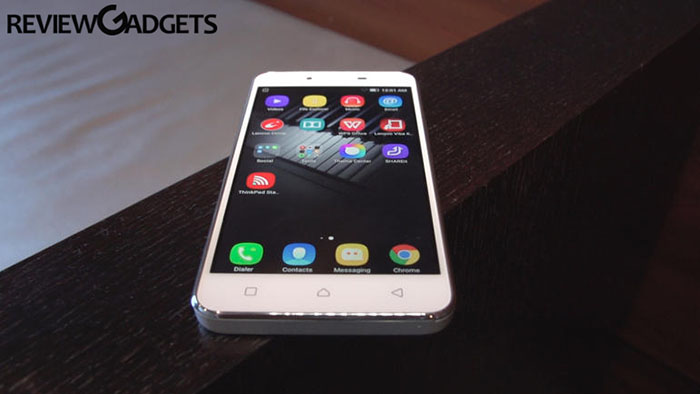 Touch and Display In this fast growing competition getting a display of 720X1280 pixels at this price is surely amazing. This device which flaunts HD display offers good visibility beneath the sunlight and sharp reproduction of colours. This phone can impress the gaming geeks due to its wide viewing angles. Flaunting a 5-inch touch screen, this device has a quick response to the user touch. Not much space is wasted across the screen edges and hence this device can easily be used with a single hand.
Variants This phone comes in two variants Lenovo Vibe K5 and Lenovo Vibe K5 Plus. Both the phones are almost similar, however; there are certain basic changes with regards to display and width.  The K5 offers HD display at a resolution of 720X1280 pixels while K5 plus flaunts a FULL HD display of 1080X1920 pixels resolution. K5 plus is a bit sleek with a thickness of 7.9mm as compared to K5 with a thickness of 8.2 mm.
Lenovo Vibe K5 and K5 plus are available in two colours i.e. Gold and Silver.
Software Like most of the smartphones released by the company Lenovo Vibe K5 runs on the custom Lenovo UI on top of Android 5.1. The UI does not have any app drawer and has numerous pre-installed applications. One of the USP of this device is that it supports ANT Virtual Reality Headset. Long pressing the power button will split the screen into two parts to help you use the smart phone in experiencing virtual reality. Other than that there are some basic pre-installed applications such as 'Syncit' which helps you to create backup of all your contacts, messages etc. However, there are very limited choices of themes available for the user to change and the device lags a bit when you install new applications.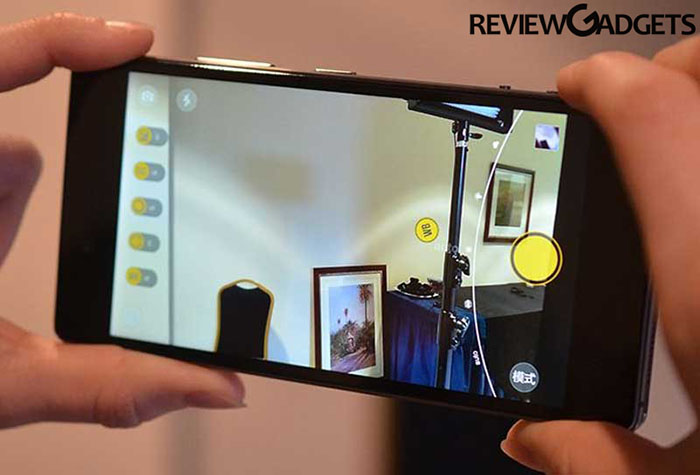 Camera This low budget Lenovo Vibe K5 smartphone comes with a powerful back camera of 13 megapixels and a decent selfie camera of 5 megapixels. Images produced using the front camera in the daylight were clear and a no pixilation was there, however, back camera produced a particular noise when images were clicked indoors. The camera mode offered by the phone is quick and offers numerous style of photography as present in other phones offered by Lenovo.
Battery Life Lenovo Vibe K5 has been powered with 2750mAh of battery which keeps the 1080p of display and octa-core processor running smoothly. While the battery is sufficient to meet the whole day requirement of the customers having moderate usage, it fails in meeting the demand of gaming geeks. A battery of 3000mAh might have met the requirement of the game lovers. So in case you are a game lover you need to keep a power bank or charger handy.
Some Tech Specs Please Both Lenovo Vibe K5 and K5 plus is equipped with 2GB RAM and 16 GB internal space. Loaded with 1.4 GHz. And 1.7 GHz. respectively both K5 and K5 Plus do not disappoint in terms of performance. In regards to the weight both K5 and K5 plus are weighed at 142 grams.
Phone Accessories The company offers only the essential accessories that are the phone charger and the user manual. The music lovers will be left disappointed due to the fact that no earphones are provided by the company.
Price Taking a look at the cost of both the variants of the K5 series we would say it is a pretty good buy at 8499 INR. For this price you are getting a premium look with a full metallic body and 2 GB RAM.
MY TAKE (to take or not to take…that is the?)
Honest Suggestions After a complete analysis of the phone I would say that this phone launched by Lenovo can again take the market by fire. In this market of fierce competition a phone with complete metallic body is not easy to find especially at this moderate price. While the smartphone does not have anything new or unique it consists of all the ingredients that you can imagine in a low-budget smartphone.
If you ask me why you should buy this smartphone then my answer would be, go for this smartphone if you like carrying something fresh and crafty and with a sleek design. The metallic body of the phone provides an added premium look plus the camera quality and the display are an added advantage.
If you ask me why not to buy the phone then I would say that the phone lags a little as compared to other smartphones in this range. Also, the battery life is a bit low and you would require a power bank while you are travelling or don't have an access to an alternate source of energy.
Also, there are other phones such as Redimi Note 3 and Coolpad Note 3 for you to consider in this price range.
                        Take Advice, Choose Wise Dear Shoppers!