Acer Aspire VX 15 coming soon with Intel Core i7-7700HQ 7th generation, 8 GB DDR4 RAM, 4GB Nvidia's GeForce GTX 1050 graphics card. Acer Inc. is a Taiwanese multinational electronics and hardware company, founded as Multitech and latterly changed to Acer. The headquarter of Acer is in Xizhi, New Taipei City, Taiwan. Acer was founded on August 1, 1976; 40 years ago by three people Stan Shih, Carolyn Yeh and George Huang. Acer products include laptops, desktop PCs, smartphones, tablets, servers, storage devices, Virtual Reality devices, displays, and peripherals. Under its Predator sub-brand, Acer also sells gaming PCs and accessories.
Acer Aspire VX 15 Review
There are two most rapidly growing segments in the technical industry line which are gaming and VR, on which Acer is trying to focus. The company has recently launched its brand new Acer gaming laptops and monitors, while on VR it is planning to bring later this year.
The design of Acer Aspire VX 15 is eye catching, which can be liked by everyone of us. The one thing that stands out in this laptop is that it looks like a sports car. The red accent on the black body of laptop adds to its visual appearance. Acer Aspire VX 15 is entirely made of plastic; there are two slightly tilted reflective red colored strips on the both side of the logo. It provides the hinge of about 150 degrees.
Acer Aspire VX 15 comes with the screen size of 15.6-inch IPS panel with a full-HD resolution which produces sharp text and images. While the brightness level is quite low and the display does not feel vibrant because the colors are bit dull. Even indoor we have to maximize the brightness.
The keyboard is also styled with LED lights. The lights glow from the keys which make it easy to type in lights off. The keys are of curved design so that your fingers can feel comfortable while typing. The other main things about the keys are that they do not make noise while typing. There is a generous palm rest area and a larger track pad.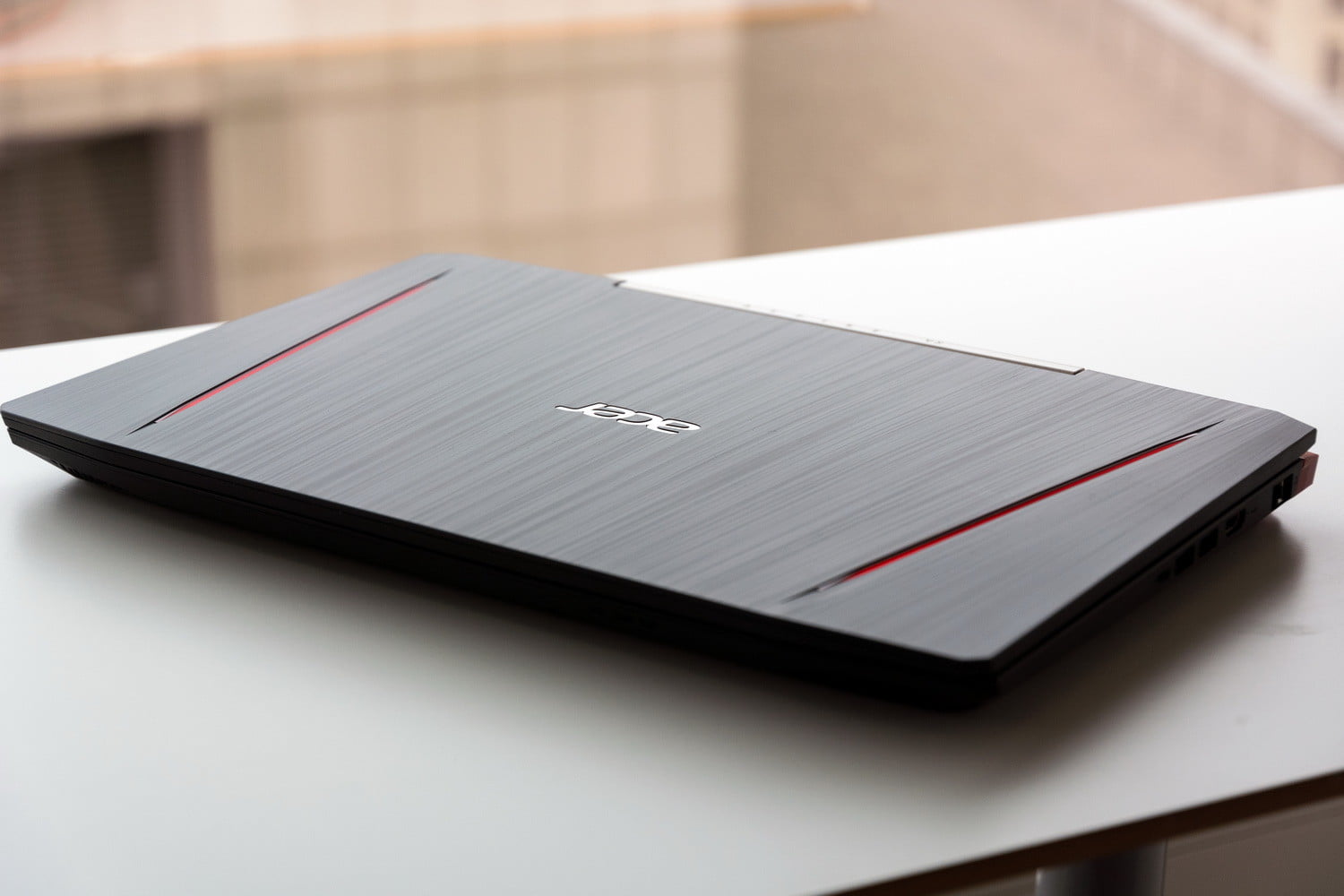 Acer Aspire VX 15 specifications are Intel Core i7-7700HQ 7th generation CPU, the quad-core chip along with Hyper Threading which is seen in most of the premium laptops of gaming today. It has DDR4 8GB RAM and can be updated up to 32 GB. The internal storage of 128GB and 1TB mechanical drive running at 5400rpm. The graphic card of Nvidia's GeForce GTX 1050 with 4GB of DDR5 memory is also available in this device. It also includes the dual-band Wi-Fi a/b/g/n/ac with 2×2 MIMO antennas, Bluetooth 4.1 and an HD webcam.
The other physical connectivity included in Acer Aspire VX 15 are a USB 2.0 port, two USB 3.0 ports, HDMI, Gigabit LAN, SD card reader, headphone and microphone combo port, and a USB 3.1 Type-C port. Type-C port can also be used for video output too as claimed by Acer.
It has 4605 mAh 3-cell Lithium-ion battery which ran for 1 hour and 26 minutes in battery test which is less but better than other gaming laptops.
The Acer VX 15 price in India would be around Rs 87999.