Asus is providing the updates to the recently launched ZenFone 4 and ZenFone 4 Selfie Pro in order to improve the performance of the smartphones and threw out the bugs which are affecting the device via the latest operating system of Android Nougat OTA update.
The company also says that an update to the ZenFone 4 (ZE554KL) will change its build number to 14.1050.1708.36 and there will also be the bunch of improvement in Facebook's twin account functionality which was an issue earlier and the also Wi-Fi connectivity. On the other hand, there is also be the change in the build number of ZenFone 4 Selfie Pro and that will be 11.40.208.44 after the update. The areas to which ZenFone 4 Selfie Pro will get benefitted by the update are an improvement in image quality of the camera and with the Selfie Pro's key selling point, there might be no wonder that Asus is trying to strengthen the feature of its show-stopping.
Specifications of ZenFone 4 and ZenFone 4 Selfie Pro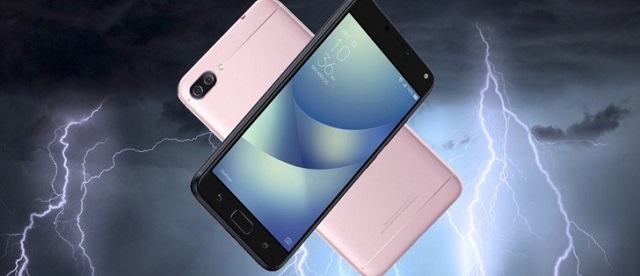 Now as we move on to the specifications of the ZenFone 4 it comes with the AMOLED 5.5 inch display with the Full HD resolutions (1080 x 1920 pixels) and with the Home button embedded Fingerprint sensor. As far as cameras are the concern it comes with the 12 MP rear shooter and 8 MP front shooter with Sony IMX362 sensor powered by OIS and has the aperture of f/1.8. Under the hood, it is powered by the Qualcomm Snapdragon 630/660 Processor (according to the market) and the 4GB/6GB RAM, 64GB storage, NFC, Android Nougat, and also has the battery of 3,300mAh battery.
On the other hand, if we look at the specifications of the ZenFone 4 Selfie Pro, it includes the same internal hardware and as well as the same fingerprint sensor cum home button. The main difference it has is the 16MP rear-camera with f/2.2 aperture. It also includes 5.5-inch full HD super AMOLED screen, internal memory of 64GB, 4GB/6GB RAM. It is powered by the Android Nougat operating system and has a 3,300mAh battery and NFC support.
If we look at the price tag of the ZenFone 4, it comes at $399 (€340/Rs.25,590) while on the other hand ZenFone 4 Selfie Pro comes at $379 (€323/Rs.24,307). The Asus Zenfone 4 series is expected to come to the Asian markets after the debut in Taiwan.