Ubereats 
Mumbai, the city of dreams, is now full set for the UberEATS. Ubereats Food delivery service has arrived in Mumbai and eventually will be practiced all over the India. Firstly it'll be available in west-lying regions of Mumbai. Only Rs. 15 will be fixed on all the delivery. The benefit of this service is that there is no minimum order size. These are open for all the days of the week, from Sunday to Sunday.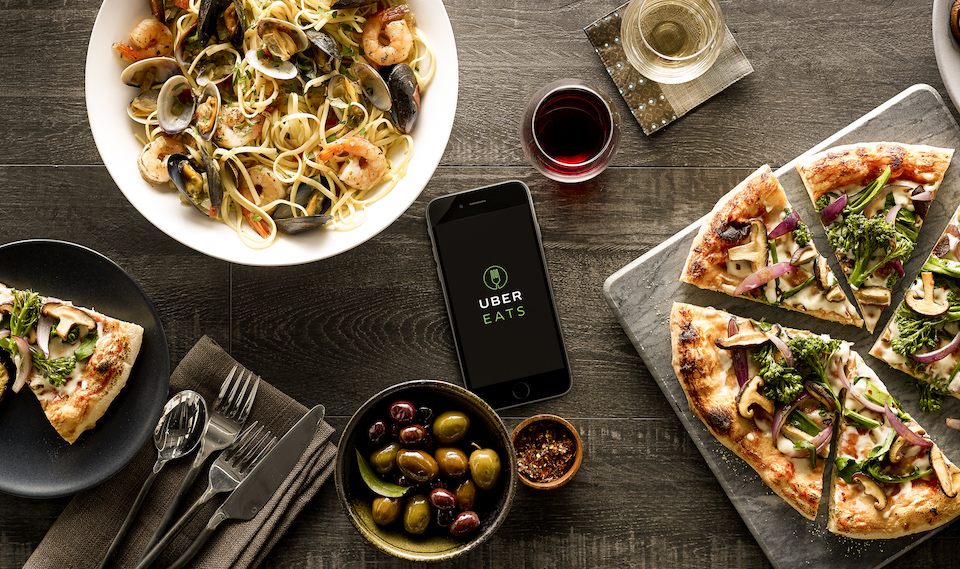 They serve all the meals irrespective of breakfast, lunch and dinner. By the end of the year, this service will be experienced by at least six Indian cities. You can either download their app from the Google Play Store if it is android or from Apple store. For those who aren't able to login can opt for UberEATS.com. While travelling, you can get the food delivered at the drop location once you have ordered.
 Bhavik Rathod is the head of this astonishing appropriateness. This ride-sharing giant has adopted partnership with 200 restaurants till now. Other partners related to uber who were present at the launch told that these quicken technology and the network of uber has expertise all the delivery side of things.
This existing business will help many of the Indians who live alone or who don't know how to cook. Slowly this unimaginable service will expand in the market rapidly. This strategy to create a food delivery service at the cheap rates is planning from last 12 months. After a great struggle with to various operational challenges this service is live in Mumbai and ubereats are confident that their applicability will be efficient.
They have a very long-lasting relationship with many public entities. It gives a big bonus to their business potential. A step closer to your dreams make you live all the moment in the harshness. The overall time of the uber delivery system is 35 minutes. It takes 20 minutes for preparation then 15 minutes for delivery purpose. It is a normal approximation.
Uber India maintains their delivery time even in troubling traffic conditions to raise their business goals. They use secure and civilized transport. Very soon ubereats is going to leave behind the Swiggy and Zomato that are wide band food delivery.
Uber will be having a partnership with the Restaurants instead of hiring professionals to function their food delivery programme. There will be some managers who will maintain the record of dishes on the menu and number of orders received or delivered. They are focusing on the major cities to expand their business. UberEATS India is available in lesser part out of India. Enjoy the services and top notch quality food items.