Chinese company Topwise Communications has stepped into the Indian market. The company has launched three new smartphones under the Comio brand. We are talking about Comio C1, Comio S1 and Comio P1 Their prices are 5,999, 8,999 and 9,999 respectively. Comio smartphones will be available in the renowned retail stores of Northern India in the next few weeks. They will be made available in western India from the third week of September.
The Comio C1, S1, and P1 smartphones will run on Android 7.0 Nougat and have 4G VoLTE support. All the handsets come with metal body and their features are different. Comio C1 will come in Malo Gold and Space black color. Comio S1 will be made available in Royal Black and Sunrise Gold Color. News about making Comio P1 available in Metal Gray and Sunrise Gold is given. Comio has partnered with Reliance Jio for additional 5 GB data at Recharge of Rs 309 or above. In addition, the three handsets will come with a screen replacement warranty for once. This warranty will be for 6 months. Comio has announced a special buyback and upgrade offer.
Price and Specifications of Comio P1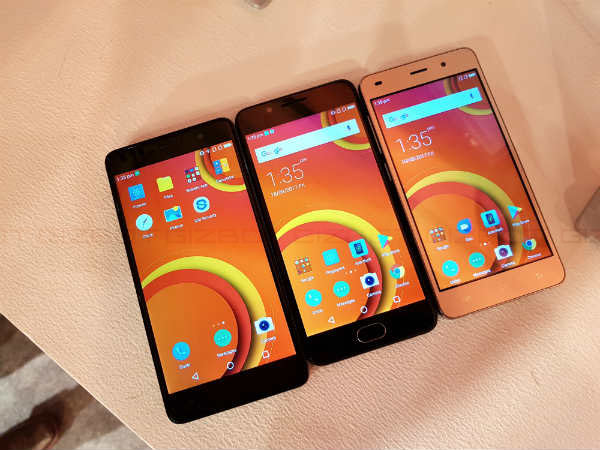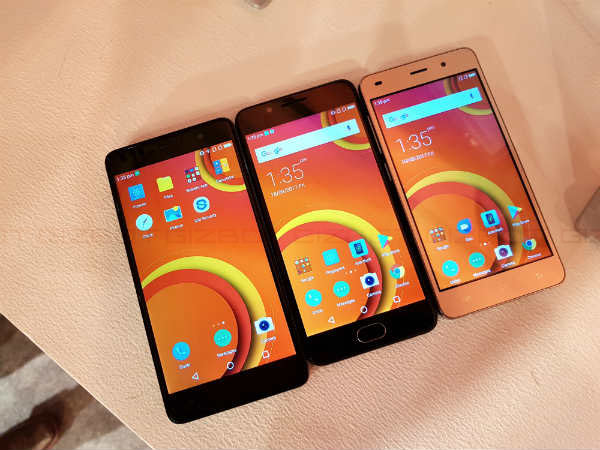 By the way, the three handsets are from the budget range. But Comio P1 is the most expensive of these. It will get 9,999 rupees. This dual SIM device comes with a 5.2-inch HD (720×1280 pixel) display. It offers 3 GB RAM with 1.3GHz quad-core processor. Inbuilt storage is 32 GB, and it is possible to use the MicroSD card up to 128 GB if needed. An 8-megapixel front camera with 13-megapixel autofocus rear camera has been given. The most important feature of the smartphone is 5000 mAh battery. It has been claimed by the company for 24 hours of talk time and standby time of up to 30 days. The connectivity features include 4G VoLTE, Wi-Fi 802.11 b / g / n, Bluetooth 4.1 and GPS. The fingerprint scanner in Comio P1 is on the rear side.
Price and Specifications of Comio S1
The price of Comio S1 is 8,999 rupees. There is also a 5.2-inch HD (720×1280 pixels) display. However, it has 2 GB RAM with the quad-core processor. Inbuilt Storage is 32 GB and it will be possible to use MicroSD card up to 128 GB. There is also a fingerprint sensor on the front panel of the home button. The battery is 2700 mAh. The rest specification is same as the Comio P1.
Price and Specifications of Comio C1
Comio C1 will be available at the cost of Rs 5,999. It has a 5-inch HD display. The handset has a 1.3 GHz MediaTek quad-core processor with 1 GB RAM. You will get LED flash support with an 8-megapixel autofocus rear camera. The selfie camera is 5 megapixels. Other specifications are same as the Comio S1 ones. However, there is no fingerprint sensor in the Comio C1. Capacitive buttons are provided on the front panel.