HTC U

HTC, a Taiwan- based company, commercially started making smart phones in 2008.HTC U Play launched in January 2017, is another powerful Smartphone launched by HTC. With the launch of HTC U series, the company has started fresh in the market again. Focusing more on design and aesthetics and having a new approach to the same. HTC U Play is a smaller version of HTC U Ultra, which can be said is little affordable than it, for a mid-ranger to be.
DESIGN:
With a 5.2 inch Super LCD Display, the HTC U Play is handy to use but, the slippery glass back makes gripping this phone a challenge. The screen has the Gorilla Glass protection and a full- HD resolution. The colour combinations are perfect and look bright on the screen without stretching of pictures happening. A notification LED is present above the screen and backlit Android navigation buttons flanking the home button, which has an integrated fingerprint sensor. The HTC U Play is relatively sleek at 7.99mm and very light at 145 grams.  Just like the HTC U Ultra Amazon, this phone also lacks a 3.5mm headphone jack.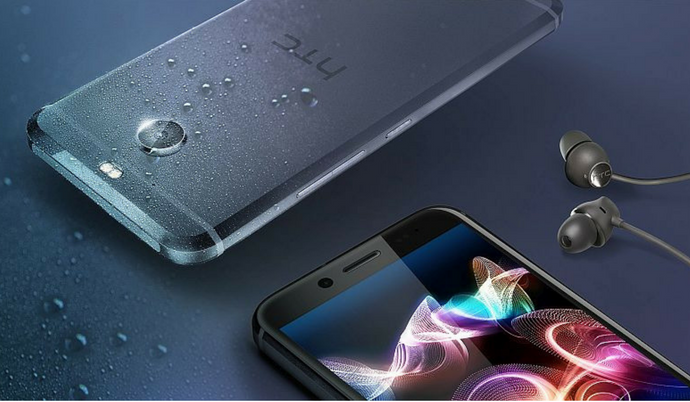 Battery:
This time with HTC U series, HTC has gone with a USB-C port for charging or data transfer at the bottom of the handset.  The ports also serve as an audio connection, since there is no headphone jack available in the phone. The battery capacity is 2500 mAh, which is comparatively less as compared to other mobile phones available in this range. The battery capacity could be much better as compared to other HTC phones and its competitors also.
Camera:
The new addition to the HTC U series, the HTC U Play has a 16 megapixel rear camera and also features LED flash for low- light situations. The phone is capable in recording videos in FHD and HD formats. The front camera in U Play is also 16 megapixel, whereas the older sibling HTC U Ultra Amazon has a 24 megapixel back and 13 megapixel front camera.
Processor:
The HTC U Play uses an Octa- core MediaTekHelio P10 SoC, and has 3GB of Ram and 32GB of storage or 4GB Ram and 64GB of storage. This processor is not usually used in flagship products, but it is competent enough in day-to-day workings. The U Play's Sense Interface runs on Android Marshmallow, which is a disappointment because its new version is available, Android Nougat. Most of the HTC apps have been removed and have been changed to the Google Apps, such as Gallery has been replaced by the Photos, etc.  HTC has launched its new AI assistant called the Sense Companion to set the HTC U series apart from its competitors.

Price: HTC U Play price in India is Rs.39, 999 and was launched in February, 2017 in India. Various colour options are also available for the buyers to choose from, Brilliant Black, Sapphire Blue, Ice White and Cosmetic Pink. The phone has space for two nano Sim cards through which the phone facilitates 4G and 3G networks. The HTC U Play memory is expandable upto 2TB.

My Review:

The HTC U Play leaves a quality feeling both when you look at the device and also when you hold it. The highlight of the phone is the sophisticated new 'liquid surface' which represents a perfect blend between metal and glass. But in that price range, there are various better quality phones available for the consumers to choose from such as the Samsung Galaxy S7 (with little more money). Expectations from HTC are a bit more and it can fulfill them.  According to us, the HTC U Play is overly charged and there are other options to look at. But if you don't mind giving a few extra for the camera and the new liquid surface, then u can go ahead and buy. The other options also to be considered in this price range could be Moto G5 Plus, Samsung Galaxy S7 and A5. But never the less HTC has shown some great features in U Play phone also, one of them is the finger print sensor below the display and the fast charging facility available for the buyers so that you can quickly charge your phone if you run out of battery.