There is the continuous price war since the launch of the Jio in the Indian telecom sector to keep his customers intact the company not only revises its plans but also offers some other surprise offers and discounts. Here are some offers offered by the Jio which are more attractive.
The users need to sign in the Paytm app in order to avail this cash back offer and after sign in they have to select 'Mobile Prepaid' or 'Mobile Postpaid' accordingly. After that, they have to enter their number of Jio and enter on 'Proceed to Recharge' option. After this whole process, the users can see the message at the bottom of the page which is "Have a promo code?" the users need the promo code to enter and after that select 'Done'.
Presently, Jio cash back promo code has been listed by the Paytm as a part of its offers, so the user instead of entering the promo code manually can click it directly. The user will be credited with the Rs 76 cash back after the recharge is done, in their Paytm account within 24 hours.
Cashback offer by MobiKwik of Rs 59 and Rs 159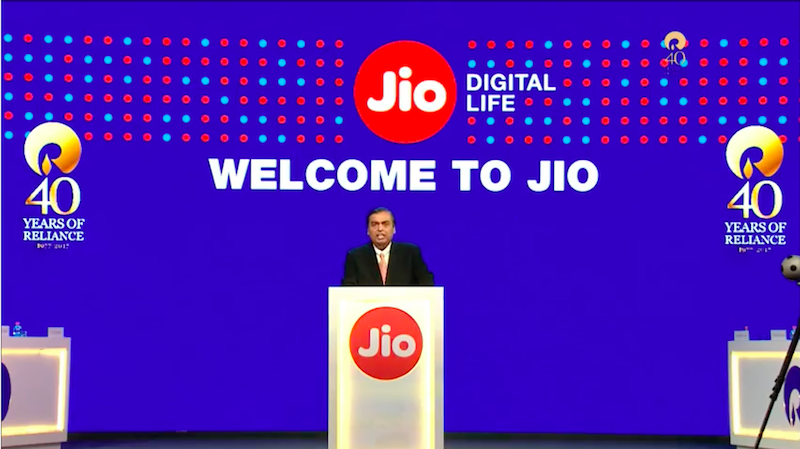 There is also the cash back offer provided by the MobiKwik which is of Rs. 59 on Jio Rs. 399 plan, and especially available for those who never recharged the mobile using the MobiWiki app and they also get flat Rs.159 cash back on their first recharge. These both the cash back offers are only applicable for the new users recharging the Jio number with Rs. 399 plan only.
Cashback offer by Amazon Pay of Rs 99
The cash back offer of Rs 99 is also provided by the Amazon Payon the recharge of the Jio with Rs 309 and above, but this offer is only valid from 14 August to 19 August and that it is only applicable on the first Jio recharge which is an important thing to note by using Amazon Pay. Within seven days of recharge, cashback will be paid into your Amazon Pay account.By using the Amazon Pay if a user recharges with Rs 309, the final cost for the user will be only Rs 210, they will get cash back of Rs 99.