Once again on Monday the new telecom operators and old ones are at each other's throats with Reliance Jio alleged incumbents are milking the sector using hired money while on the other hand, the older telecom operators blamed that free voice and data offering by Reliance Jio firm for financial woes of the sector.
At a meeting with an inter-ministerial group (IMG) the Mukesh Ambani's owned firm said on Monday that though there should be the reduction in duties, telecom operators should also commit to making equity mixture and new technology investment as a priority, the source said. Except Reliance Jio, executives from Aircel, Tata Teleservices and Reliance Communications (Anil Ambani-owned Company) attended the first IMG meeting on Monday. The other telecoms will also meet the IMG in upcoming days. Telecom minister Manoj Sinha and regulator TRAI have called promoters for discussion about the fact later this month.
"Incumbent operators that have tried to block the entry of new players and prevented the launch of new technologies are now passing the blame and seeking relief," a presentation made by Jio said.
On June 16, the big three Vodafone, Idea, and Airtel will make presentations to the IMG. Jio also claimed that these three big operators Vodafone, Idea, and Airtel led to the financial stress of smaller operators. Jio believed that these three telecom operators are seeking relief from the government by leveraging the problems of small operators. According to the sources, Tata Teleservices, Aircel, and RCom also told the panel that license fees and the usage charge of spectrum must be reduced to a uniform rate of 5 percent and 1 percent respectively.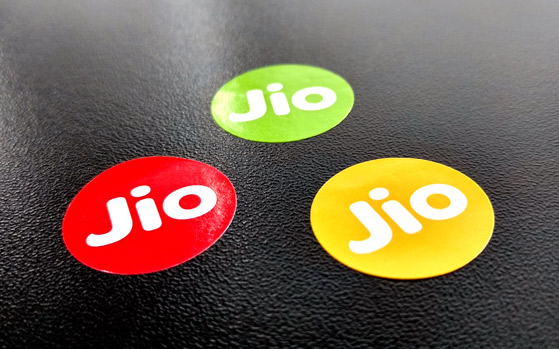 But the big three operators Vodafone, Idea Cellular, and Airtel has claimed that free service offered by the Reliance Jio is the leading cause of the current woes.
Jio told the panel of officials that the financial stress had been caused by the big three operators themselves as they did not invest in new technology or equity but kept on piling debt.
The deferred payment for spectrum has done more harm to the sector as it made the airwaves too expensive, Jio told the panel. While these three big operators Vodafone, Idea, and Airtel paid a vast amount for spectrum, they have used airwaves with legacy technologies which are not a reasonable business decision. As the Jio's presentation, that operators have not invested in new technology while 70-80 percent of total debt.
Since 2010, while infusing just ~6,978 crores as fresh equity in the business, Airtel has raised ~2,28,831 crore debt while infusing just ~3,846 crores as fresh equity Idea raised ~32,986 crore debt whereas Reliance Communications drew ~56,319 crore debt on fresh equity infusion of ~6,071 crores.