Oppo Neo 7 LTE Specifications and Features
Oppo in the month of October 2015 launched its new smartphone the Oppo Neo 7 LTE. The company which over the years is trying to capture the smartphone market with the Neo series came up with this mid-budget smartphone aiming to get a stronger hold of the market. We will now review Oppo Neo 7 LTE Specifications and Features.
The company over the years has been releasing phones in 8k-10k price bracket, and this new phone is no different. The company has aimed to be in competition by launching a phone in the competitive price range of 9990. So let's dig in a little deeper and see if this phone would be able to stand the tough competition going in the smartphone market.
Design
We must admit on a first look basis Oppo Neo 7 LTE doesn't look anything worth Rs. 9990. Oppo Neo 7 LTE Specifications and Features looks far better than that.  The phone is flat in its shape and has perfectly round edges which offers it a curved outline and hence make it easier to hold. The edges are smooth while the grip offered is good. On the right side of the device, you can find the power button while the left side is the home to the volume buttons. On the upper side, you can find the audio jack as well as a micro-USB port.
The device from the front sports a screen of 5-inches along with front camera as well as three capacitive buttons located below the display. If you compare it with the other Oppo phones, then you might find it a bit thicker, considering it offers a thickness of 7.5mm. Despite the back made of plastic, these still offers a look worth appreciating.
Software
Oppo Neo 7 LTE runs on ColorsOS 2.1 which has been derived from the stock Android 5.1 Lollipop.In addition to Oppo Neo 7 LTE Specifications and Features, this OS offers a similar UI as the other Chinese manufacturers however what gives it an advantage is its simplicity. As found in other traditional Chinese smartphones, there isn't any app drawer and the icons appear in front of you as soon as you unlock your device. Swiping the tab downwards, you would find quick use icons and swiping the tab further would drop down a list of more options will be available.
The setting panel is quite easy to use and has been divided into four options. The phone also has come up with Quite option in case you don't need to be distracted for a few hours. Also, this phone comes in with a gesture recognition option similar to that seen in Vivo as well as Huawei phones. There is also an option of Lockscreen magazine that changes your lock screen wallpaper each time you unlock the device. Also, there aren't much of a bloat wares introduced which as a result makes the device smooth.
Display
If we talk about the display, there is a lot of space available above and below the screen which is of 5 inches. The QHD display offers you a 960X540 resolution which is much less than what you can get in this price range. However, there is an added option of eye protection which makes your eyes remain safe even after heavy mobile usage. This phone fails to render decent quality of 1080p videos, and the brightness levels could further be improved.
Camera
This phone comes with an 8MP primary camera while a 5MP back camera. You would be happy with the images that will be produced in the bright daylight as they will appear sharp as well as color reproduction would be good. However, the same cannot be said about the indoor shooting. While shooting, the images indoor the color reproduction levels aren't found to be exceptionally good, and also the color levels appear to be saturated. You will also find some noise in the image which is clicked indoors.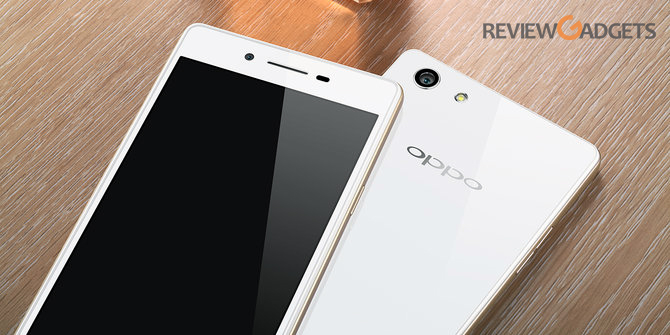 Talking about other Oppo Neo 7 LTE specifications and features, the front camera comes with an option of screen flash, which prevents the images from being too dark in low light. The images clicked from this camera are quite decent. Talking about the camera application, it is smooth and easy to use. There are a number of editing options available for you to use.
Battery Life
This phone comes in fitted with Neo 2420 mAh battery which might last whole day under nominal usage. However if you are the one who require heavy usage, then the battery might drain out quicker than expected. After various tests, the average usage time offered was of 5 h and 40 minutes which is just about average as offered by the phones with these many features as well as configurations.
Also, the phone takes quite a while to get fully charged and upon testing from 0 to 100, it would require almost 3 hours of time which is a bit much.
Accessories
Upon opening the box apart from the handset, you would find a 2 pin wall charger and a USB cable. Apart from some documents, there is a pair of earphone provided.
Variants
Oppo Neo 7 LTE is available in two colors namely White and Blue. The White color is what we thought gave this phone an exceptional look. Both the variants are fine and are priced at Rs. 9990 each.
Verdict
With the launch of this phone, there has been set up a new standard concerning looks. However, the screen resolution is a bit of a disappointment and could have been improved. However, if we move apart away from its design, there isn't anything exceptional that it offers concerning performance. As compared to Oppo Neo 7 LTE specifications and features, there are far greater phones in the competition with a number of features such as Fingerprint sensor etc.
I feel that the price bracket of 10,000 is an extremely competitive one, and this phone won't be able to stand among them if its design is left on the sidelines. There are many phones such as Redmi Note 3 and Le Eco1s, which are offering higher performance as well as greater number of features than this phone.