A Scenario of Jio Phones Concerning WhatsApp
In the Reliance AGM meet last month, it is claimed by the company that if the comparison is made between Jio Phones and other feature phones available already in the market then Jio Phone is totally different. The distinction is on the behalf of "smart" features. But, the most notable point of discussion is that it missed out the feature of WhatsApp which is considered to be the major feature. According to the earlier reports, Whatsapp is not supported by Jio Phones and thus counted as its major drawback. This is due to the fact that Whatsapp is the latest trend of this generation and also for the upcoming generation. But it is the time to become happy as according to new report Jio is talking with Whatsapp for introducing a new tailored version of the messaging platform.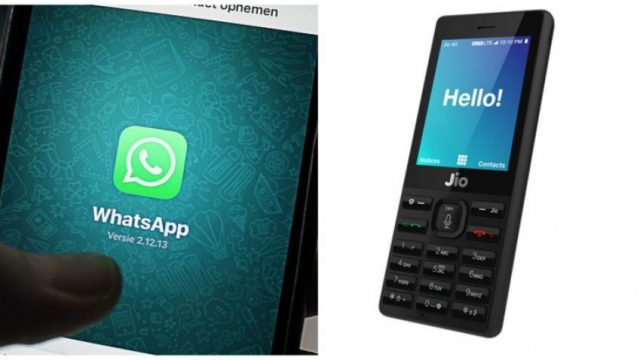 Running Whatsapp's Special Version By Jio Phones
A new toned version of Whatsapp is planned to be launched by Jio on Jio Phones. The discussion for such a purpose is on preliminary stage. WhatsApp is in India since so many years. It is preferred means of communication rather than SMS. Mukesh Ambani headed company aims to attract consumers and for it, it is going to introduce WhatsApp on Jio Phones. If any phone does not have the feature of Whatsapp then it is considered to be not popular. Therefore, Whatsapp is going to be a part of Jio Phone for gaining popularity. According to Jasminder Gulati, Co-founder and Chief Traffic Officer of NewFloats, if Whatsapp becomes a part of JioPhone then it proves to be a godsend for Jio. A sophisticated code is used to design Whatsapp due to which it is supported by wide range of phones. The messaging application is doing efforts to carry out the small and medium business online by using Whatsapp.