Xiaomi has unveiled Mi Sports Bluetooth Headset
Xiaomi has been largely expanding its product portfolio in the market, and it has now included another product into the mix. The Chinese manufacturer Xiaomi has unveiled Mi Sports Bluetooth Headset, which as the name gives away can be used while doing physical activities such as jogging, running, or while working out at the gym. The headset comes with a price tag of CNY 149 (around Rs. 1,500), and it will go on sale from 1st November in China.
The Xiaomi Mi Bluetooth headset uses Bluetooth version 4.1 and can be connected to two devices at the same time. The headset is IPx4 rated, and thus it is splash proof, to make sure that the users don't fuzz about their sweat like wearing the headset and performing vigorous physical activities.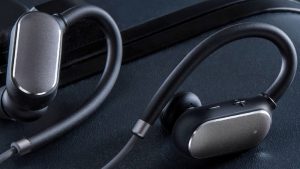 The Mi Sports Bluetooth headset comes with an in-ear design along with a loop to keep it enfolded around the user's ears even when they are moving around at fast speed. The device is fairly light and weighs around 17.8 grams. The Xiaomi Mi Sports Bluetooth headset packs an 110mAh battery that according to the company's claim can last up to 7 hours.
The company states that the device has been put through severe tests to make sure it works well even in the extreme conditions and is operational at temperatures between -20-degree Celsius to 70-degree Celsius. With the Xiaomi Mi Sports Bluetooth Headset, the company additionally packs five different ear caps of different shapes and sizes, which provide different functionalities.
Having said that, just like most of the products by the company, Mi Sports Bluetooth Headset will only be available in China at launch, and it is very unlikely that the product will make its way outside the country even in the future.