There is great news coming up from the Apple that iOS 11 for the Developers' Beta 7 has been released. It has been suggested by the Apple that it will be the bug shooter and will tight the general issues from previous software. The iOS 11 is ready for the release after testing.
Do you want to know what the Developers' Beta is? It is the software which is only available for the developers. Lastly, when Dev Beta 6 arrived, it is also made available for the developers first, for the testing. Later released for public via public beta.
But if you want to download the Developer Beta, you can get it by registering as a developer and it might cost you about $99. If you can wait for some days then it will be soon available in the public version.
Now if you are not registered for the public beta, just follow the instructions on how to do it.
Apple has kicked its new beta version of iOS 11 and installing of beta iOS 11 is as simple as the app download. You just need to register on to the https://beta.apple.com/ by using your apple ID to create an account.
I firstly want to remind you that it is a beta version and can result in bricking your device and also may corrupt your whole data, I recommend you to hold till the final launch but if you are curious about the iOS 11 and can't hold until the final release then it is your choice. Before downloading iOS 11 beta makes sure to back up your whole data by clicking on the Back up Now. Apple won't recommend you to backup. But you must have to backup it in iTunes for your data safety.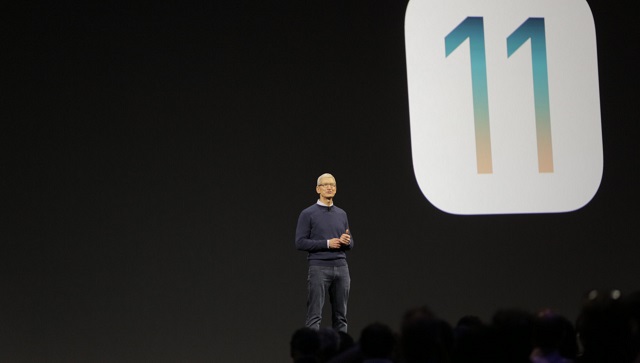 Remind you while installing if something error occurs turn off your iPhone and after that hold down the Home button and then plug it into your laptop. For example, if you have iPhone 7, press Volume Down button, and hold the Lock/Wake button simultaneously. When it blinks connect to iTunes head over to iTunes and follow the steps to restore your archived backup.
iOS 11 Beta is just of 100 MB and will take about 20 minutes to install. After installing the iOS 11 Beta you will not be allowed to install 32-bit apps anymore.
The End of 32-bit apps after iOS 11 Beta
After installing the iOS 11 Beta in the iPhone there will be no more 32-bit apps supported by the device and your installed 32-bit apps will show you the warning that it will not work until the developers updates it. There is also the improvement in many areas such as Siri will get you directions even if Do Not Disturb active while driving.
And also there are new voice languages added to Siri including Canadian French, Brazilian Portuguese and more, in male and female genders.