PM Modi has ordered to ban mobile phones in Cabinet meetings
Security agencies have shared their doubts regarding the communication devices being prone to hacking.
In an attempt intended at verifying any opportunity of leakage through hacking of communication devices, PM Modi has ordered to ban mobile phones in Cabinet meetings.
Recently the Cabinet Secretariat has issued an instruction to private secretaries of the concerned ministers in this matter.
The directive said that it had been decided that mobile phones will hereafter not be allowed inside the meeting settings d Cabinet/Cabinet Committees.
Also, the private secretary has been asked to brief the ministers on this thoroughly.
The action presumes importance because the security agencies have raised doubts over the security of handsets which are prone to get hack.
Official sources have responded by saying that this measure will make sure that the discussion, which is typically sensitive, during these meetings, will remain undisclosed.
This is the first time that the government of India as issued such an order. Earlier the ministers were allowed to bring mobile phone inside the meeting; they just have to put it on silent mode or switch it off.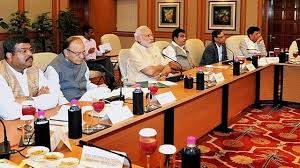 The tension between India and Pakistan have seemed to run high ever since the attack on Indian army base in Kashmir. And when in reprisal, India carried out surgical strike across the LoC in Pakistan side of Kashmir, the tension escalated to a whole new level. The strike apparently debilitated over 30 Pakistani terrorists and destroyed five terrorist launch pads in the region.
And Prime Minister Narendra Modi is taking every possible measure to ensure that there is no room for errors. According to the reports, the government is afraid that the communication device could be hacked by intelligence agencies of the neighboring country, Pakistan or China.