Reliance Jio DTH launch, date plans and welcome off
Reliance jio is an LTE mobile network operator in India. The headquarters of Reliance Jio is situated in Navi Mumbai, Maharastra.  Jio was able to make its place in the market in a very short period because of its free data services for six months and unique offers.  No doubt Jio has created a buzz with its vague plans, and it is again planning to come with a bang to launch it's Jio DTH services soon. After the launch of its 4G services, it is reported that Jio is designing its DTH service.
The Jio DTH working procedure is different from all other DTH networks as it is equipped with advanced versions.  Jio has decided to provide a setup box along with a broadband connection facility which will serve incredible internet speed. It has planned to provide a configuration table with broadband so that the Jio users can watch all TV channels online using internet setup box facility.
Launch date:
The expected launch date of Reliance Jio DTH is May 2017. The optical fibre cables of Jio has already introduced in all the states, and the services of Jio broadband is in the process.
Online booking and price: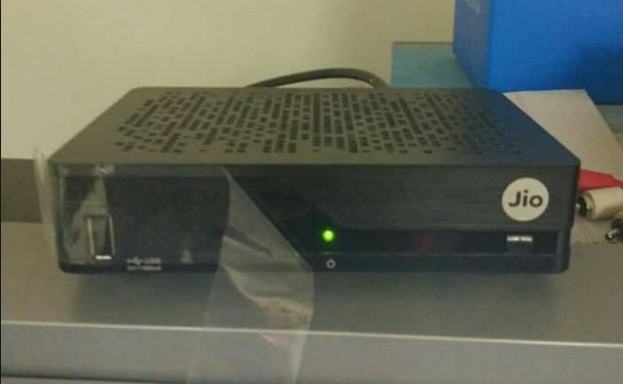 The expected price of Reliance Jio is Rs.1800 only which is affordable for all haves and have nots. At such a minimum price it has given amazing facilities due to which it is more appealing to the customers. The lowest plan of DTH is of Rs.180 only which is cheaper than other networks.  The online Jio DTH booking will start soon.
Jio DTH working process:
As in the very beginning of this article, I have mentioned that the job of the Jio DTH will be different from all other DTH networks like Tata Sky and Airtel DTH network. Till now you were only taking advantage of Jio SIM services, but very soon you will get amazing Jio TV services as well.  You must be enjoying   Jio Tv services on your phone, but after its launch, you will be able to use Jio DTH using an android set up box to watch any TV channel on your TV. The Reliance Jio DTH will be operated by a Jio broadband connection which will serve a superb speed up to 1 Gbps. You can quickly watch any show without wasting your time in buffering. It will serve you around or more than 400 TV channels and above 50 HD channel.
Reliance Jio DTH packs:
Jio DTH might come in the market with these amazing plans like: –
Jio DTH Basic Home Pack, Jio Silver DTH plans, Jio DTH Gold Pack, Jio Platinum Pack for DTH, Jio DTH My Plans and can add some other ideas also in future.
Reliance Jio DTH plans Cost:
It is reported that the reliance Jio DTH plan cost will vary like the normal pack is of Rs. 49 to 55, kids Rs. 180 to 190, family pack Rs.200 to 250, my plan Rs. 50, ultra-pack Rs. 199 to 250.
We can expect that Reliance Jio will provide us with free and fantastic welcoming offers as its primary motive is customer satisfaction. The team of Reliance Jio is working very hard to serve its best services facility to the users.