India has now become the second biggest marketplace for smartphones, and this is why numerous companies are trying to set up their strong foothold in the country. Long-term rivals Samsung and Apple have been competing heavily in presenting the Indian customers with phones of different ranges as well as tastes.
So banking upon the factor of cost, Samsung has tried hard to bring in some affordable smartphone, one that every customer would be willing to buy. Over the span of 4-5 months, Samsung has launched numerous smartphones, each within the price bracket of 10-20k. This release of budget smartphones has allowed the company to establish a strong foothold in the country once again.
While Apple has come up with its cheapest Apple IPhone SE smartphone costing Rs. 39,000 in India, Samsung has come up with J2, which just costs Rs. 14,300. Apart from this Samsung is also being trying to provide a sense of luxury with each of its phones now being made in metal design.
Samsung Galaxy J Series- New Samsung Android Series Comes With five New Smartphone
So let's dive in a little deeper and see what all does the J Series of phone offers.
Samsung J1 Samsung J1 Review Samsung J1 Review Samsung J1 Review
With the S series of Samsung being such a huge success, this time the company has come up with J series which doesn't require you to shell out massive amounts of money. The Samsung J1 is probably the cheapest but at the same time, quality wise a fabulous smartphone. This phone looks decent as far as the appearance is concerned and flaunts a compact 4.3 inches of screen size.
Being 122g in weight this phone is easy to fit in the wrists as well as offers a decent amount of resolution. This phone flaunts a 512MB of RAM which of course isn't meant for heavy usage and an internal memory of 4GB. This configuration allows you to smoothly run applications while at the same time perform tasks such as take calls, browse net and perform all the basic smartphone tasks.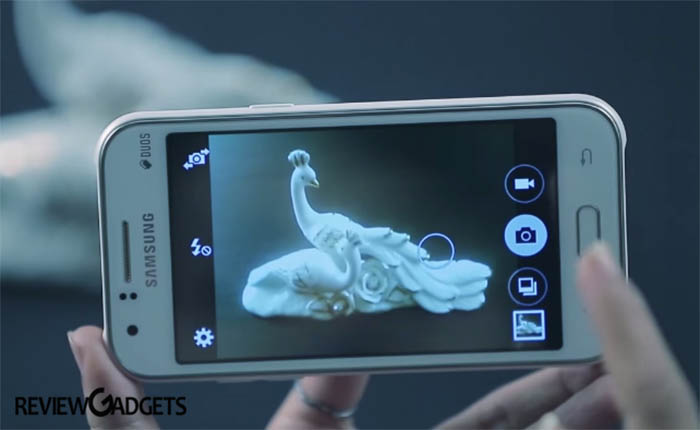 Running on Android KitKat, which of course we were surprised to see at first place, this phone has a good 5 MP back while a 2MP front camera. The image would appear ideal if viewed on your phone, however it isn't meant for large screen displays or social media postings. Being a small phone it doesn't require that much of a battery, thinking this exactly company has provided an 1850 mAh of battery.
To sum up, this phone's main USP is its price which is somewhat around 5K, and at this competing price it offers you a complete package of decent camera, good design as well as all features you would find in an average smartphone. What could have been improved is its RAM and the Android version it supports.
Check: Samsung J1 Review
Samsung J1 Mini 

Mini Samsung J1 Mini Review Samsung J1 Mini Review 
The next instalment in the Samsung J series is the Samsung J1 Mini. This phone has comparable specifications to Samsung J1 and comes in with some similar while some new features. This phone has been made curvier and hence is easy to hold. The phone comes with a 4 inches of TFT LCD screen and doesn't contain any light sensors. However the brightness can be adjusted using the manual option available. Colour produced in this smartphone is a bit washed out if compared with Samsung J1 however the low cost of this phone tends to hide this shortcoming.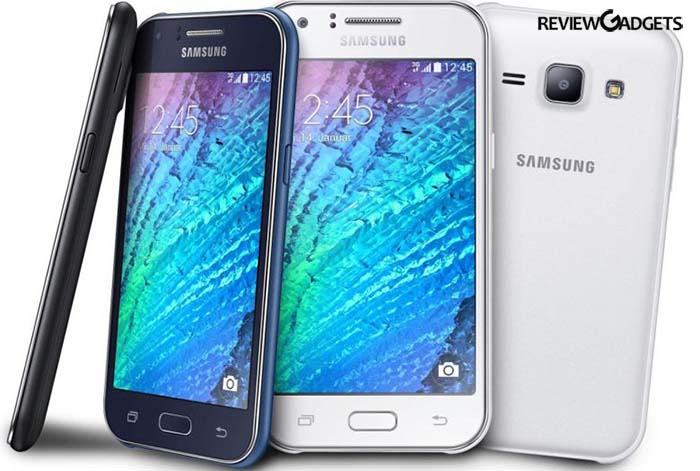 This phone in terms of its OS is better than its predecessor as it comes loaded with Android Lollipop and a 1.2 GHz quad core processor. Like Samsung J1, this phone also comes in with a 5MP back camera, however the front camera has been reduced to a VGA one. The quality of image is similar to that of J1 and the best feature it can offer is images with some focus and so-so brightness.
The RAM of this phone has been increased to 758 MB, and the internal memory has also been increased to 8GB. This phone does tend to offer some decent gaming experience and has a low battery capacity of 1500mAh.
So overall, in Samsung J1 Mini, you can expect a better performance however do not expect too much out of it as this is one of the ultra-budget smartphone released by the company.
Check: Samsung J1 MINI Review
Samsung J2

Samsung J2 Review Samsung J2 Review Samsung J2 Review 
This smartphone is the next installment in the J series and comes with one of the exciting data saving feature. This phone priced at around Rs. 8000 supports data optimization and comes with a 4.7 inches of super AMOLED display. The viewing angles of this phone are good and so is the level of resolution offered by the phone. One thing that could have been incorporated was the ambient light sensor, however the option to adjust the brightness has been provided manually. In terms of its design it flaunts the similar curves, of course the size has been increased. The built quality of this phone is good and the grip it offers is quite decent.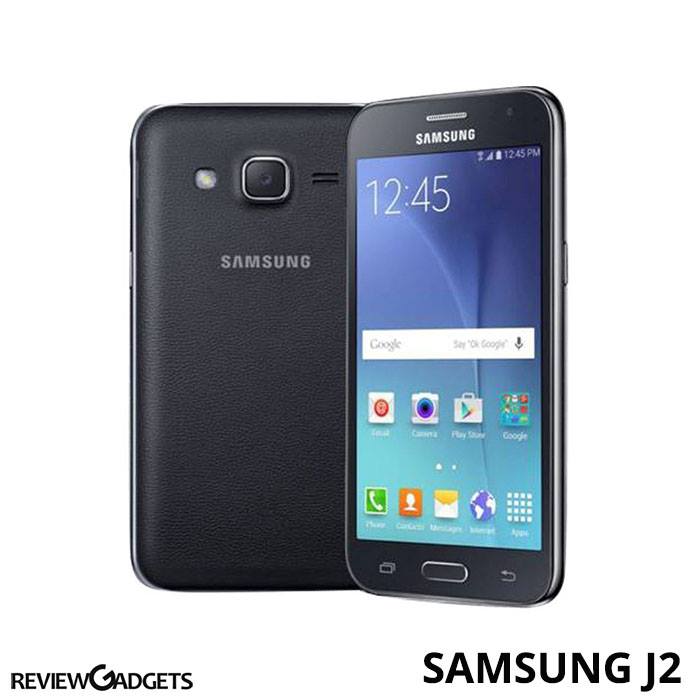 Moving into the specifications, this phone comes in loaded with Android Lollipop with the Samsung's UI on the top. It comes with an impressive 1GB of RAM and an 8 GB of internal storage which of course can be increased by using an external SD card. The 1.3 GHz quad core processor tends to offer you decent performance and there haven't been any heating issues.  It comes with a 2MP front while a 5MP back camera which offers you decent quality of images.
In the price bracket of 10K, this device offers you a SUPER AMOLED display which of course is excellent. The performance is quite average, and so are the features offered.
Check: Samsung J2 Review
Samsung J5 Samsung J5 Review Samsung J5 Review Samsung J5 Review
This phone is something that has set the level of competition to new heights. With a screen size of 5 inches and an AMOLED display, this phone is one of the cheapest, offering this level of display. It offers good levels of brightness, and you will be happy with the quality of display it offers in bright lights. Although the level of performance of the phone is not exceptional, it is decent enough to be compared with the other mid-budget smartphones. It comes with a 1.2 GHz Qualcomm Snapdragon processor and 1.5GB of RAM.
Talking about the processor, this gadget comes with Android 5.1 with Touch Wiz UI on the top. This makes the interface easy as well as comfortable to use. The applications run at a decent speed, and one can enjoy some heavy gaming as well. It comes with a 13MP back camera which is quite nice if used under bright light. However, the color reproduction quality wasn't that good. and neither were the levels of contrast. But if utilized in the perfect lighting it tends to produce some great images.
To wrap things up the only issue in this phone we felt was the camera quality else everything is okay considering its price. It has a good battery capacity of 2600mAh a great display and is worth every your money.
Check: Samsung J5 Review
Samsung J7  

Samsung J7 Review Samsung J7 Review Samsung J7 Review
The last installment in the J series is the Samsung J7. This phone comes with 5.5 inches of AMOLED display offering a 720X1280 resolution. The viewing angles offered are good and so is the display under the sun. Powered by a 1.5GHz processor, this comes with a 1.5GB of RAM same as that offered in J5. What this phone offers is a 5MP front camera with flash, which allows for great selfies in low light situations. Other than this there is a 13MP front camera with auto focus which offers great images in daylight; however the low light shots are poor.
Talking about the OS, this phone comes with an Android 5.1 with the Samsung's UI on top. It offers a great interface for the users and is loaded with some of the basic applications for everyday use. It tends to run smoothly, and there are no lags observed. Offering a 3000mAh battery, I don't think there is anything to complain about.
Overall, it is a decent smartphone with a great display as well as good battery life. The only thing we miss is the ambient light sensor which is something every smartphone is offering. The price of this phone is somewhat on the higher end if compared to the other competing phones and there are a lot of other features being embedded into the same.
Samsung J series has allowed the Korean company to re-establish its base in the country. With the range and varieties available, this time, the company has some serious aim in its mind.
Check: Samsung J7 Review