Launching Of iPhone X
The launching of the iPhone X (10th Anniversary Edition of the iPhone) will take place on September 12, 2017. This launching will be carried out with iPhone 8 Plus, iPhone 8, a new variant of Apple TV supporting 4K content, and Apple Watch 3. The confirmation for launching an event on September 12 was done earlier by Apple by sending an invite. The phone will get the power by iOS 11 and it will reveal the name of the iPhone which is going to be launched.
 The arrival of the final version of iOS 11 will take place on 12 September 2012. The confusion arose concerning the name of the iPhone. The names which were suggested were iPhone Pro, iPhone 8, iPhone Edition, iPhone X, iPhone special edition, and iPhone—simply. The name which is finally decided is iPhone X. Here, X means 10. The launching of the first iPhone took place in 2007.
Expected Features OF iPhone X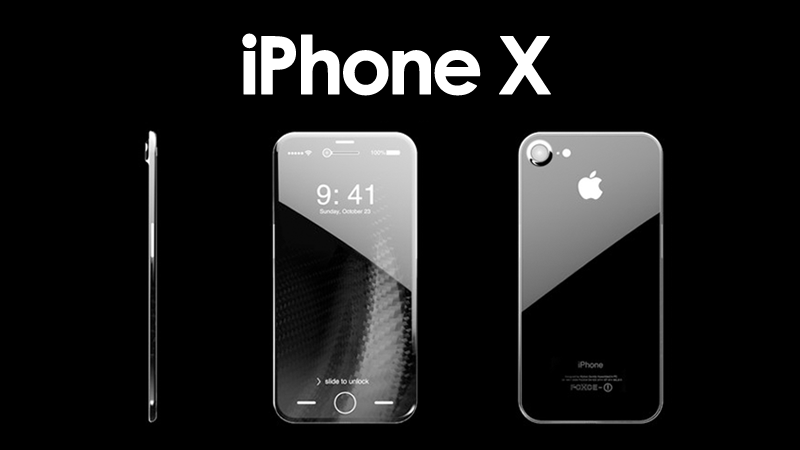 There was online leaking of some details of this new iPhone last week. According to leaks, this iPhone will be powered by the feature of iOS 11. The details concerning iOS 11 GM (Golden Master) are totally confirmed and it is a term for the software's final version. An OLED screen has a resolution of 1125×2436 pixels will be available with iPhone 8 confirmed by iOS 11 GM. True Tone color feature (feature firstly introduced in the iPad Pro by Apple) and always-on display are supported by this iPhone.
According to the report, references to Face ID are also entailed in iOS 11 GM. The unlocking of the phone is carried out through face-recognition technology by this feature. According to rumors, Apple was engaged to make upcoming iPhones to be available with 3D recognition technology. Personalized 3D emojis can be created by users with the help of a 3D scanning feature and according to reports, 3D scanning features will be the part of this iPhone.