Reliance Jio GigaFiber Broadband: offers 1 Gbps internet speed, launch, types and benefits
Dear Jio users you will be glad to know that Reliance Jio is ready to launch its GigaFiber Broadband. It is rumoured that Reliance Jio is planning to provide their GigaFiber connection free for everyone with a limit of 1oo Mbps.  The service of Jio GigaFiber is expected to start after 5th September for all. According to sources the Reliance Jio GigaFiber starting plans will be from Rs. 500 and will serve with various welcome offers similar to 4G plans.
Reliance Jio GigaFiber is a fibre optic build broadband. Through Gigafiber service Jio is planning to offer unlimited fibre broadband plans to its customers.
Reliance Jio Welcome offer:
The Reliance Jio will launch Gigafiber service with 90 days welcome offer.
It is similar to the Reliance Jio 4G offer, but in the broadband offers, the users will get unlimited data at 100mbps speed for 90 days which is fantastic.
It will also provide free access to Jio premium app including Jioplay, JioCinema, etc.
Types of Jio GigaFiber Broadband plans: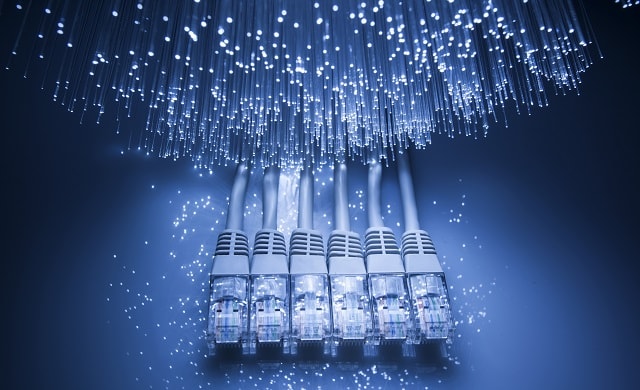 There are three types of Jio Gigafiber plans:
Jio Giga Fiber Speed based program.
The Reliance Jio Giga Fiber special broadband plans.
Jio Giga Fiber Volume based plans.
The launch date of Reliance Jio GigaFiber:
Presently the testing of Jio GigaFiber has been started in Pune, and after 5th September it will be available in all cities.
Advantages of Jio Gigafiber plans:
The benefits of Jio Gigafiber plans over existing fibre broadband plans are:
It will offer 1Gbps speed with unlimited data for 90 days at 100 Mbps which is not possible to find in any other plans.
The speed in Gigafiber service will be stable and better than 4G as the backbone of Jio 4G service is Fiber Optics.
The company can launch several unlimited plans with speed based fiber plans for sending Gigafiber to everyone in every bleak and corner of this world.